Please Confirm 86 or 88 links on your current tracks.
TR127-3807 Is a Center Flange Roller
TR127-3806 Is an Outer Flange Roller
These are aftermarket parts saving you considerable cost in maintaining your equipment and have no association to any trademark or company name. Makes and models referenced here are for your convenience only.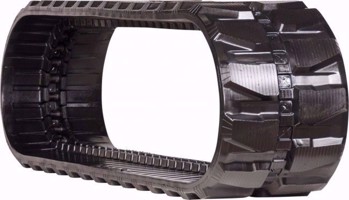 Features
» Specially designed and engineered for Excavators and Mini-Excavators
» High-tensile steel cord and heat-treated steel bars are coated for rust resistance
» Continuous spirally wound steel cord construction for flexibility
» Proprietary rubber compound for maximum resistance to abrasion, chunking, cutting & gouging
» Steel embedded links provide a smooth rolling path for the track loader's undercarriage
» Heat-resistant and deep lugs provide excellent traction, grip on multiple terrains
Benefits
» Superior, robust construction process ensures strength, flexibility of the track even in high speeds
» 100% enhanced reliability and guaranteed value for money
» Assures less downtime and lower cost-per-hour
» Lower vibrations, balanced, comfortable ride and less fatigue for the operator
» Strong and continuous rubber track maintains reliable strength over time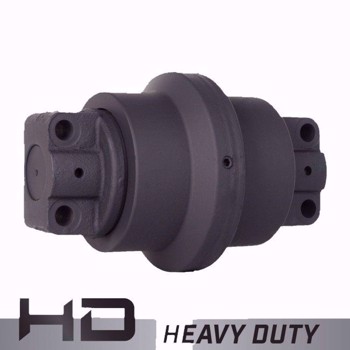 » Heavy-Duty Rollers available for various OTR equipment like Dozers, Mini-Excavators, Compact Track Loaders and Crawler Equipment
» Manufactured using heavy duty steel, original equipment manufacturer (OEM) quality standards and specifications which provides Idlers their strength, durability and high performance
» Our Rollers are "Maintenance Free" utilizing special high strength-hardened steel and quality seal groups that provide excellent lubricating oil retention
» Sealed bearings stops dirt, mud, and grime to penetrate inside
» Guaranteed fit for all major equipment brands like Bobcat, New Holland, John Deere, CAT, Case, and many more
» Save time, and money by ordering online, from our wide range of rollers that are built to handle tough applications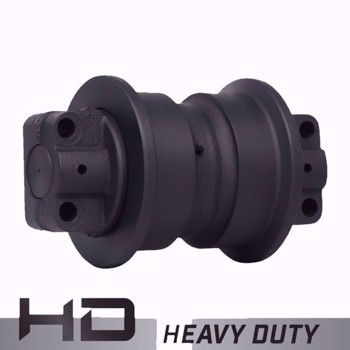 » Heavy-Duty Rollers available for various OTR equipment like Dozers, Mini-Excavators, Compact Track Loaders and Crawler Equipment
» Manufactured using heavy duty steel, original equipment manufacturer (OEM) quality standards and specifications which provides Idlers their strength, durability and high performance
» Our Rollers are "Maintenance Free" utilizing special high strength-hardened steel and quality seal groups that provide excellent lubricating oil retention
» Sealed bearings stops dirt, mud, and grime to penetrate inside
» Guaranteed fit for all major equipment brands like Bobcat, New Holland, John Deere, CAT, Case, and many more
» Save time, and money by ordering online, from our wide range of rollers that are built to handle tough applications