These are aftermarket parts saving you considerable cost in maintaining your equipment and have no association to any trademark or company name. Makes and models referenced here are for your convenience only.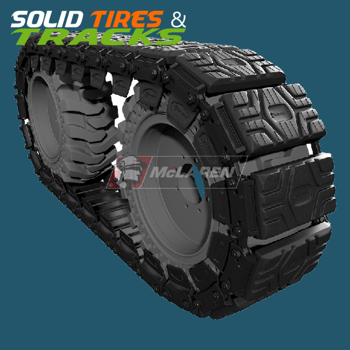 » Over the Tire Tracks (OTT) designed specially for Skid Steer machines for a wide variety of applications
» Superior floatation, strong grip and better traction with half the weight and half the cost along with extended tire life, durability and high performance
» Rubber pads built with a robust rubber compound, protect the tires from jagged, sharp stones while protecting hard surfaces and turf from damage.
» Rubber pads are made of highly durable, wear resistant rubber compounds with a steel attachment plate embedded within.
» Save time, install and remove only in 20 minutes on most skid steer makes and models.