12x16.5,
19.5Lx24
These are aftermarket parts saving you considerable cost in maintaining your equipment and have no association to any trademark or company name. Makes and models referenced here are for your convenience only.
Features and Benefits:
» Designed and manufactured by Galaxy and is widely used by many original equipment manufacturers
» Aggressive and massive tread depth, 55% higher than regular R4 tire, ensures extended wear, durability and high performance
» Highly abrasion resistant, premium rubber compound provides advanced resistance to puncture, tearing and minimizes flat tires
» Open deep shoulders are designed for strong power and solid traction off-road, ideal for muddy, slick, and soft soil where traction is a must.
» Unique tread pattern design with shallow lug angle and sharp shoulders provide strong grip on uneven surfaces in severe applications
» New, heavy duty, impact guard sidewall with rim guards (curb) offers excellent protection and safety against damages
» Save time and money by ordering online.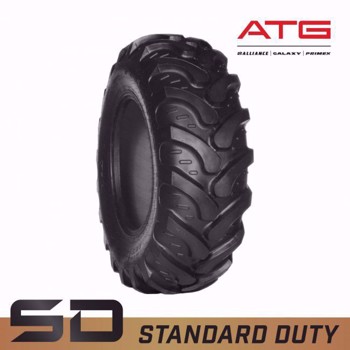 Features and Benefits:
» Suitable for Industrial Tractor, Compact Wheel Loader and Backhoe Tractors.
» Build with mud breakers that eject mud, and dirt for self-cleaning even in loose soil
» Strong pulling power with advanced resistance to tearing and chunking for superior performance
» Reinforced sidewall with integrated curb protects against sidewall damages
» Economical pricing, low cost of operation, long service life and guaranteed value for money
» Durable tread pattern with rounded tread bars provides excellent traction, driver comfort, stability and safety
» Save time and money by ordering online.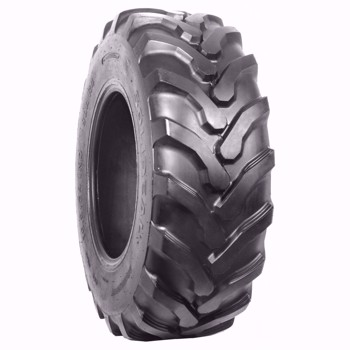 Features
» Guaranteed 100% Heavy-Duty Carcass
» Constructed from our proprietary rubber compound
» Specially designed for Backhoe Loaders/ Agriculture Tractors to give perfect fit
» Optimized Lug-to-Void Ratio
» Extra-Deep, massive, continuous multi-angled tread lugs
» Hauler Stepped Tread Design
Benefits
» Excellent Off-Road traction in combination with On-Road
» Extraordinary design increases tread life, puncture resistance, longest life in pneumatic tires
» Improved Side Wall/ Side Impact Resistance even in severe applications
» Tread pattern provides self-cleaning mechanism and stone ejection
» Minimizes vibrations for improved ride quality, comfort, and stability